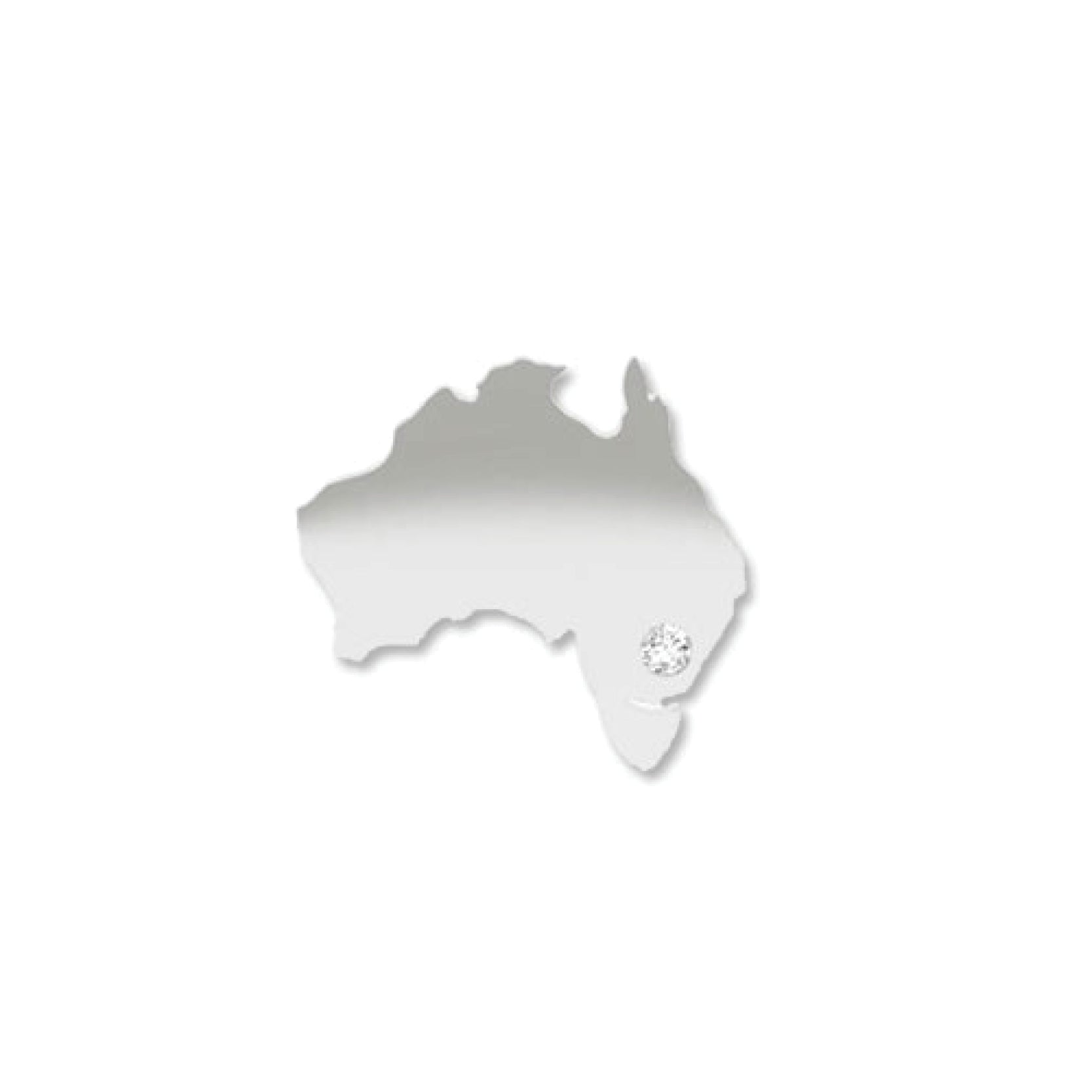 Country - Australia Charm
Description
Introducing our new love lockets from our Country collection! The perfect gift idea for the traveller in your life, this sterling silver charm collection features a variety of country-themed charms including an Australia charm. Each charm is crafted with fine silver and adorned with a sparkling Swarovski crystal. Show off your love for a specific country or collect them all to represent your travels. These silver charms are the perfect keepsake to remember your adventures and make a special gift for a loved one. The versatility of the lockets makes it easy to mix and match the charms to your own personal style. Capture your wanderlust and express your love of the world with our Country collection.
Country Charm silver with Swarovski Crystal - Australia

Travel around the world with our Exclusive Country Charm Collection. Set with a simple Swarovski Crystal to mark the capital.
Lifetime Warranty
How it Works
Each Love Lockets piece is hand crafted and designed by you. Our floating lockets are personalised with exclusive charms and Swarovski crystals that are meaningful and special to you. 

STEP 1
Choose your floating Love Locket
STEP 2
Choose your special Swarovski Crystals
STEP 3
Add meaningful charms and Swarovski Stardust
Step 4
Complete with your choice of chain
Country - Australia Charm
GOLDEN HOUR
Explore our new collection of golden essentials, bright hues and sunny afternoons. Our golden hour collection is warm, effortless, and completely personalised.
explore the collection