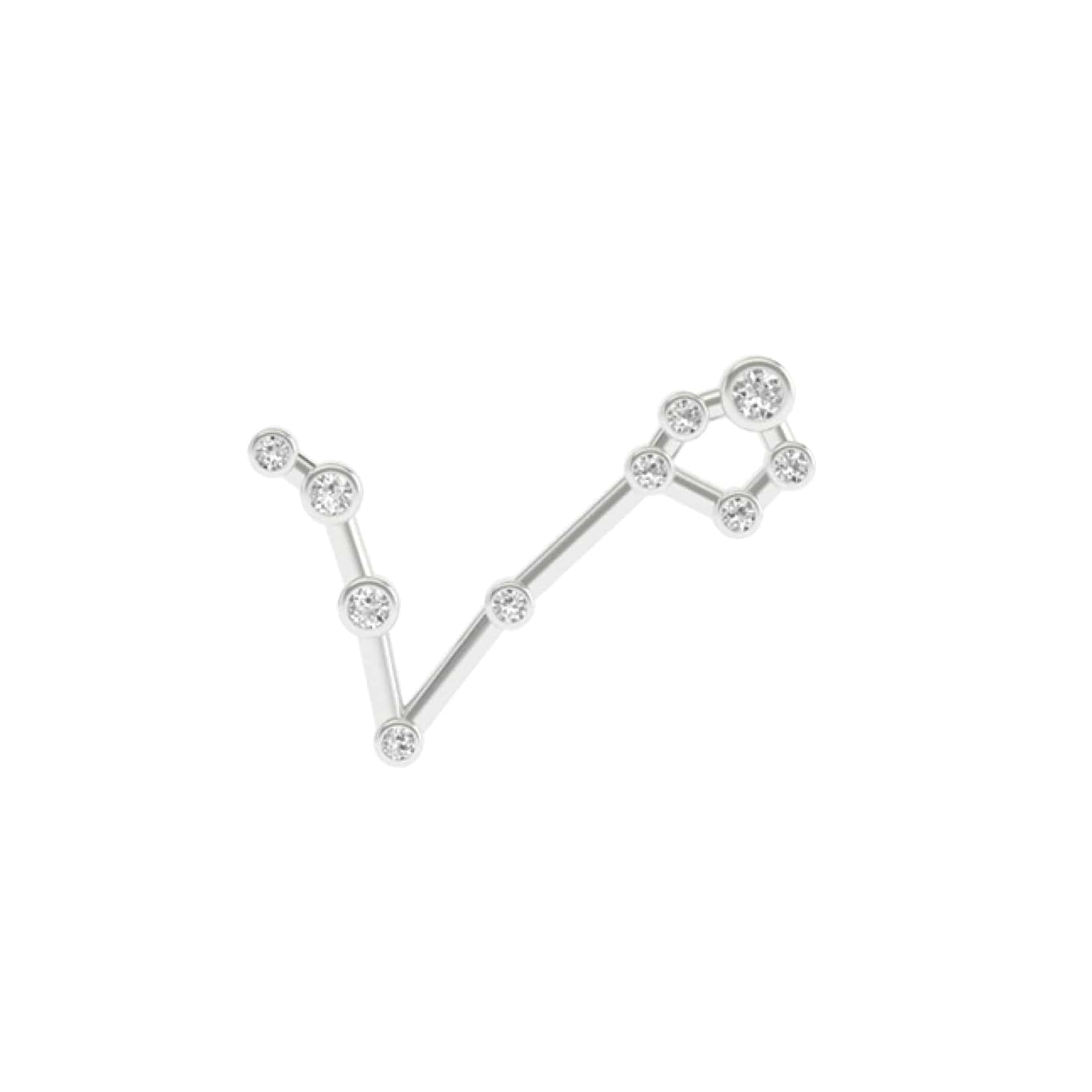 Constellation - Pisces Constellation
Description
Introducing our stunning Constellation collection of love lockets, featuring the beautiful Pisces Constellation charm. This sterling silver charm is adorned with sparkling Swarovski crystals and is the perfect gift idea for any Pisces in your life, or for yourself as a symbol of your astrological sign. Our collection also includes a variety of other silver charms, including other constellation designs, to add to your locket to make it truly unique. Each locket is made of high-quality sterling silver and is designed to hold your treasured charms, making it a sentimental and long-lasting keepsake. Perfect for mothers, grandmothers and anyone who loves to wear their heart on their sleeve. Order yours today and add a touch of magic to your jewelry collection! 
Constellation Charm with Swarovski Crystals - Pisces 
Love Lockets Exclusive Collection 
About the Pisces Star Sign
Feb 19 - Mar 20
Piscean's have insight and knowledge that makes you realise they're an old soul. Compassionate they will do anything to help others.
Select from our Star Constellations range and add a sprinkle of Stardust to complete a Love Locket that is simply out of this world.
Lifetime Warranty 
How it Works
Each Love Lockets piece is hand crafted and designed by you. Our floating lockets are personalised with exclusive charms and Swarovski crystals that are meaningful and special to you. 

STEP 1
Choose your floating Love Locket
STEP 2
Choose your special Swarovski Crystals
STEP 3
Add meaningful charms and Swarovski Stardust
Step 4
Complete with your choice of chain
Constellation - Pisces Constellation
GOLDEN HOUR
Explore our new collection of golden essentials, bright hues and sunny afternoons. Our golden hour collection is warm, effortless, and completely personalised.
explore the collection